Educational programs and Workshops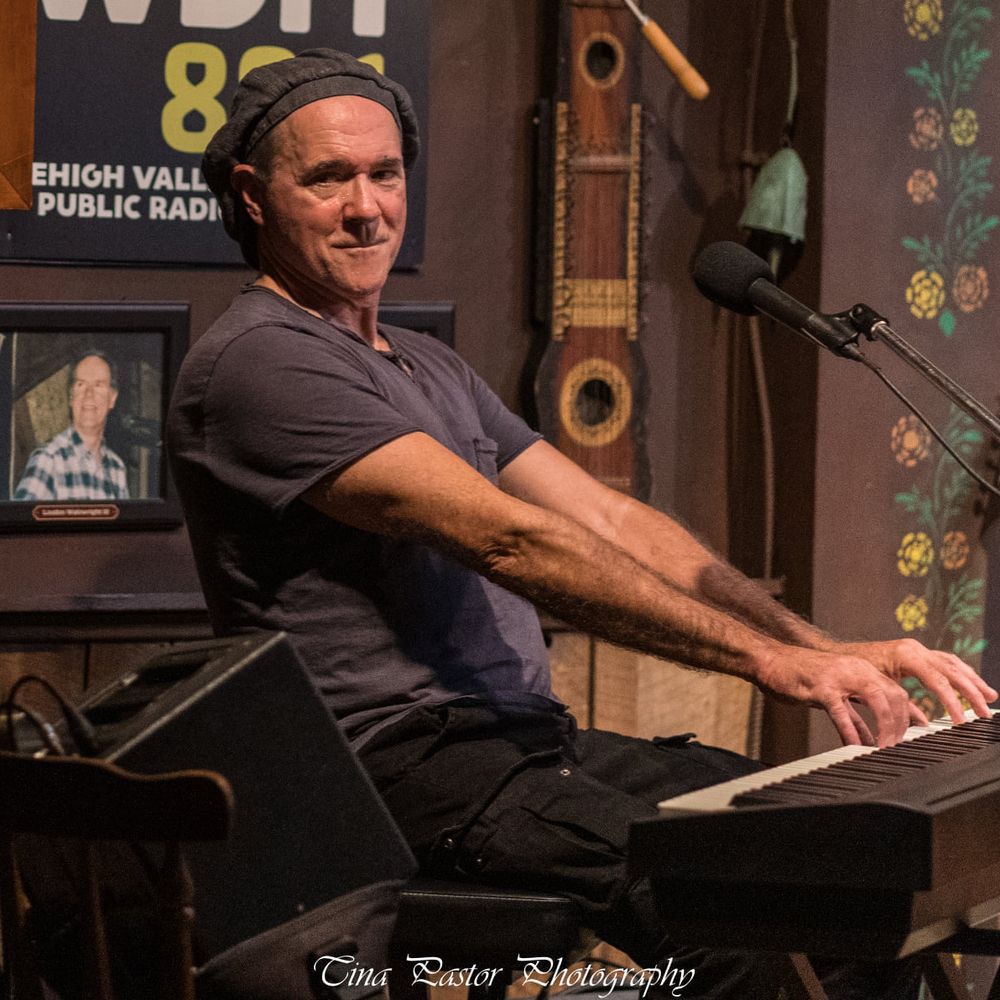 Available for students in Elementary through College
(photo by Tina Pastor)
PETER KARP SCHOOL OF AMERICAN BLUES AND ROOTS MUSIC
How do you express what's inside of you musically? What separates good players from amazing players? It's all about the feel. Learning to play, write songs or know more about blues and roots music enhances every musical style from jazz to prog rock, pop, hip hop and even classical.
Blues gets to the very essence of your sound and style. It's about being yourself and telling your own story. That's not always as easy as it sounds. If you're a beginner or an experienced player there is much wisdom to gain by studying with well-worn troubadour Peter Karp who has sat at the feet and studied with the great masters of this historic music. Now you can learn from him how to unlock the artist inside of you.
I have workshops designed for 1 hour, day-long or week long sessions for large groups, to small one on one teaching. Songwriting, singing, piano and guitar are covered as well as the history of the iconic music of the blues and how it expresses so much in today's music and stories.
Contact us for setting this up as a stand alone event, or alongside a local performance.
Peter teaching songwriting at a correctional school for ages 8-18 in Louisiana
THE TRANSFORMATIVE POWER OF SONGWRITING - IN ACTION
The plain white stucco building at 3615 E Prien Lake Rd in Lake Charles is simply unremarkable. Barren really. No lawn or plant life around it, no color, nothing architecturally interesting. The waiting area inside is the same. Basically a 15 x 15 hollow empty room. A large thick metal door with sliding glass (bullet proof) portal at eye level. There is no feeling here. Nothing to look at let alone get interested in. I have walked into a place devoid of emotion, where nothing is special, where your presence is met with ho-hum ambivalence. 
I have walked into the waiting room of The Calcasieu Parish Juvenile Detention Center in Lake Charles, Louisiana. I am here to teach songwriting to the inmates, ages 8 -18 and my forehead is sweaty, my mind cloudy.
I got here because I was booked to perform at McNeese University in Lake Charles, Louisiana. With this booking came the assignment to share my expertise with the mostly middle, upper middle class, predominately white, well-adjusted suburban elementary and high school students in the surrounding area. When I arrived at met the folks at McNeese they informed me that they added a "school." 
"Have you ever taught incarcerated youths?" 
I was asked. "No," I replied. 
As a kid, I ran with a fast crowd, most times out running the local cops. It was the 70's and it was northern NJ. While I was a bit wild, (my father called it adventurous) I had been blessed with a quick wit and strong conscience which pretty much kept me on the ledge while my friends jumped and hit bottom. 
I was asked, "Do you feel comfortable teaching incarcerated youths? Some of them can be violent, almost all of them will act out. Be forewarned: The last group who tried to teach them were Jazz musicians and they ran them out throwing pens and books at them." 
"That sounds right to me," I replied. 
"I think we'll get along just fine."
It was pure bravado of course. What would I do?  I called my daughter, a social worker in NYC. I asked her what she thought. "Whatever you do dad, make it about them. Don't make it about you." After some pondering, I figured out what I was going to do. 
The glass portal slides open. A serious but friendly looking woman says, "Mr. Karp? They're ready for you." I walk through the door into another large room. 30 plus kids are sitting in folding chairs eyeballing me as I walk to the head of the assembly, my National Steel resonator and 20-watt tube amp waiting for me. I pull my guitar strap over my shoulder, turn the amp on and face my audience. I pause and let the silence linger. Nothing grabs an audience like silence.
An old trick I learned from Tony Bennett. 
I start to play a slow blues groove, my ceramic finger slide skating across the strings. 
Real low down delta gumbo groove. 
Then I sing:
"Off in my prime, Niggas was dyin' 
for playin' it raw.
Jeremey got nine, and Panell dead from bustin' with the law.
So I'm left with bad thoughts, Cause all the good ones faded dead."
The room erupts. They start yelling, laughing, hooting. I press on. I can hear them recite the words while I sing.
"Why you have 2 take the real? Should've took the fake Instead. I sit and shake my head cause this dirty world cold.
My cuz ain't nothing but 15, 
got life with no parole.
And my pockets to the head 
and I can't afford a lawyer.
In this ghetto with no father figure looking up to ballers. Young adolescents in our prime live a life of crime, though it ain't logical. We hobble through these tryin' times.
If I die, Lord help me with my troubled soul. Why all of my Homies Had to die before they got to grow
As the final chord rings out someone yells "Yo man. That shit's Lil Boosie!" 
"Life a Crime" yells another. 
"But that ain't how it goes." I look at them and say "Well today, that's how it goes. That's how I do it. That how I do Lil Boosie."
Lil Boosie or Torrence Hatch is an American rapper and songwriter from Baton Rouge, Louisiana. As Boosie, he has released numerous regular studio albums, mixtapes, and compilations dealing with street life, drug dealing, murder, oppression, and Jail. He served time in the Louisiana State Penitentiary from 2009 to 2014, having been sentenced to eight years after pleading guilty to drug charges.
I ask them, "Where do Lil Boosie songs come from?" 
"Real life. Street life." an almond-eyed girl shouts out. 
I ask, "And you all know know something about that right?" 
In unison, they respond, "Umm hmm.
Then I said something that later I wrote down so that I'd remember it for myself. 
"Everything is subjective. But when you write it down - it has the ring of fact."
I passed out paper and pencils and told them to write a paragraph about their own life stories - where they came from, what they went through, and how they got here. When they finished I went through each paper and with my blues guitar sang each of their individual stories, taking poetic license to make it rhyme. For the next few hours, I'd sing songs of oppression, despair, hope, retribution, bravado and trouble. They were riveting, painful, serious and at times tinged with perspective and humor. We would talk them through and discuss them in detail. There was laughter, there was sadness, and there was justified anger, but in these hours we grew tighter and tighter.
For the first time in their lives, they heard their own words immortalized in song. That afternoon they had a voice. They spoke the truth. Their truth. When I walked out of that institution I broke down and cried. Together these kids and I shared a transformative experience. The kind of transformative experience that comes through songwriting. Each had their own unique story to tell. Each story was unique to them. They wrote their own truths in their own voices. What happened there, that day transformed me to want to share what I know about this transformative power to other young aspiring artists and songwriters. What happened there that day made me want to be a teacher.